One of the main benefits of receiving a homeschool education is flexibility. Very often the people who become great at their craft, have had the time and flexibility in their schedule to commit to it. However, flexibility isn't the only incentive for homeschooling. Reasons and motivations vary among celebrities and homeschooling looks different in each family. Some parents teach their children themselves with books, others use an online curriculum and some rely on tutors. Check out these celebrities who received a homeschool education.
After packing up their bags and moving to Florida to receive free coaching, the Williams sisters began practicing tennis 6 hours a day. Their parents initially enrolled them in public school while their father drove them to practice after class. However the Williams parents soon decided it was best to homeschool the girls at ages eleven and ten. Homeschooling gave them more time with family and fewer outside distractions. The sisters are often noted for being multilingual. They are fluent in French and Spanish, and can speak some Italian.
3. LaTavia Roberson 4. Kelly Rowland 5. Beyonce Knowles 6. LeToya Luckett
According to Soul Survivors, the official biography of Destiny's Child, the girls left their traditional high school in the middle of their 9th grade year to focus on recording their debut album. On page 88 of the biography Kelly recalls:
We left school in January of our ninth-grade year and from then on we had tutors. And tutoring was okay, but it was always high-impact learning. Recess was not an option. We would focus on one subject and not get any breaks-or social life. But for us it was just about learning as much as possible as quickly as possible. And in between tutoring sessions, we were recording our album. We knew that it was important to be well-educated ladies, because the music business is, after all a business. And we wanted to prepare ourselves for the future.
7. Condoleezza Rice
When Rice graduated kindergarten she was too young to enter the 1st grade. So the plan was for her to test into 2nd grade when she was old enough to enter public school. In her book Extraordinary, Ordinary People: A Memoir of Family, Rice recalls her homeschool experience (pages 52-53):
My mother decided to take a year's leave from teaching to coach me in preparation for the exam. Years later when the home-schooling movement became more visible, I belatedly realized that I had been a part of it, if only in an ad hoc way. Mother was very systematic about my school day. We'd get up and see Daddy off to work and then start 'school.' She ordered the first and second grade texts in math, science and reading and took me through them in a very rigorous fashion. I'd take tests every week to chart our progress. This flexible schedule also allowed time to practice piano, and as a result, I advanced significantly during this time.
Once Rice was ready to enter the 2nd grade, she was far ahead of her peers. Rice writes. "I was very proud when I passed the test, scoring at a third-grade level of competency in arithmetic and at a fifth-grade level reading. I entered Lane Elementary School as a six-year-old second grader."
8. Gabby Douglass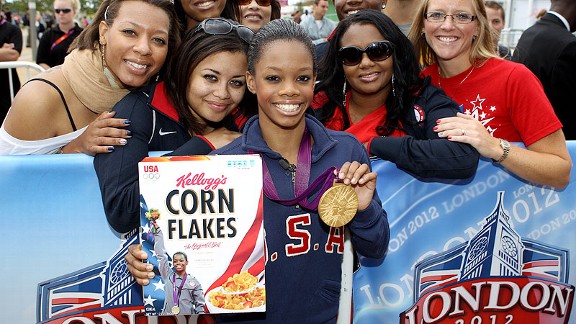 In chapter 8 of her book Grace, Gold, and Glory My Leap of Faith Douglass speaks about her homeschool experience:
After I finished second grade at Holland Elementary, I did homeschool from third grade on. For a competitive gymnast, homeschool is often more like gym school -- in between my training time, I followed an online curriculum. During my first year in homeschool, I used a book curriculum called A beka, the same one used at Greenhill Farms Academy. The second year, my mom moved me onto Alpha Omega, a CD/book interactive program. As part of the homeschool life, parents provided their children with laptops -- the first MacBook Mom got me was white! On-site tutors (and my mother, of course) guided me through the material and helped me with any homework I didn't understand. At Excalibur, I trained from eight to noon and then from two thirty to five o'clock, which meant I did my schoolwork between noon and two thirty -- not a lot of time to mess around! At night when I came home from the gym, I did more homework. But sometimes I was too exhausted from all that training to touch a book.
9. Jason Taylor
In a Q & A interview with the Patriot News, Jason Taylor explains some of the benefits of being homeschooled:
See, for me, I could complete my work in an hour and a half, two hours, and then between 10 a.m. to 3 p.m., I was working on my jump shot, and lifting weights before practice. Being homeschooled really prepares you for college, where you have a syllabus at the beginning of the semester and you realize where you have to be, and you pace yourself through it.
Although he wasn't initially happy about his mother's decision to homeschool him, he eventually began to like it. He said, "I found it to be a lot more productive and easier than a regular school day."
10. Jordin Sparks
Jordin attended Sandra Day O'Connor High School until 2006, and then she began homeschool so that she could spend more time on her music career. At age 14 she began taking vocal lessons with a coach and rigorously trained for almost a year.
11. Blake Griffin 12. Taylor Griffin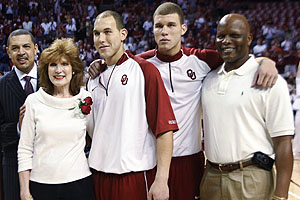 The professional basketball brothers enjoyed a homeschool education. Griffin was featured in an ESPN article in which a portion their family life is revealed. Their mother homeschooled them;
Miserable at her job and tired of dropping her boys off at day care, Gail Griffin decided to homeschool her children, teaching them from first grade until Taylor was in the tenth grade and Blake was in eighth. From there, both attended Oklahoma Christian School in Edmond, where more familial love awaited. Their dad, Tommy, was the basketball coach.
In an interview, Blake Griffin speaks about how he loved being homeschooled by his mother, a former teacher. He said they did their school work from 8am-12pm had the rest of the afternoon to play.
What are your thoughts on homeschooling? Are there any other celebrities you would add to this list? Please share.
Originally posted on Baby & Blog